We made a switch this week with our vehicles. We test drove several SUV's over the last week or so, and have finally come to terms with what our future holds. Let me preface by saying we are unsure if baby #2 will come naturally, or through IVF. And if we do another round of IVF, baby #2 could be accompanied by baby #3, meaning twins. All of these things are up in the air, and we have no clue what will happen. We do know however, that if we happen to have another girl for round 2, we'll probably throw in a round 3. And yes, we realize #3 does not guarantee a son, (I'm #3 of 3 girls.) but we'll probably still try. No matter what, we'll be happy with what we're blessed with.
So we got to thinking about our cars.
Hubby has his cherished BMW coupe that he claims he'll keep for a long time. (If you know us at all, you know why I am laughing right now.) I have been leasing the 2012 Honda CRV, which I love by the way and assumed it would be our family vehicle. So much so that we were discussing buying out the lease so we could start paying it off in hopes of keeping it for a long time. (Again, insert laugh here.) At the moment when I was about to finalize the paperwork for the buy out, hubby decided to throw a curve ball. "Is this really big enough for us, 2 or 3 kids and all their shit, especially if we keep doing weekends away, and hiking?"
Thanks Hubby. Here I was perfectly fine, buying out the lease and keeping my car. Ignoring the fact that our last week away up in VT, we had to put the back seats down to accommodate OUR stuff, never mind adding a few more little people into the equation.
So we started thinking about what's most important to us, and how much space do we think we need. Well a third row would be most helpful. But we'll need space even with the third row in use. I like having my bluetooth phone connectivity, so that was a must. I love having my navigation in the dash, so I'd hope to keep that. I love my heated seats because my ass is always freezing. Leather would be easier to wipe down than cloth with kids.
As you can see, our list kept growing. Thus we began our search for a vehicle that gave us all that, plus a payment we could live with. Here's what we found.
1. 2013 Honda Pilot Touring
Loved the car, didn't love that the seats were some-what high and felt like getting a car seat in and out of would be a pain. Also with the third row in use, it made for little trunk space. Used was affordable, but new was way out of our price range.
2. 2014 Nissan Pathfinder
Test drove the new model and loved it! Didn't love the price tag. Again, way out of our price range. But if we had the money......
3. 2012 Mazda CX-9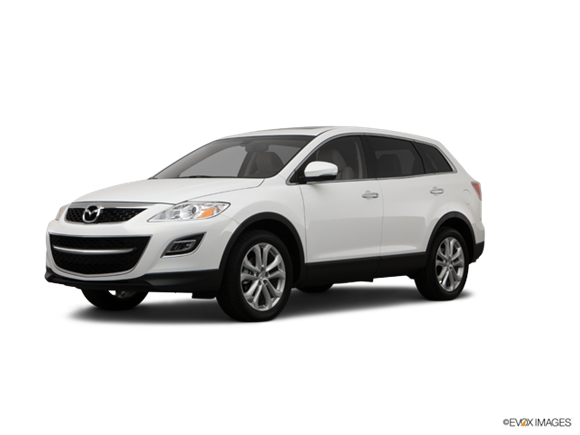 Drove more like a car, which I loved. However, be advised that in order to have enough leg room/space for a car seat, the second row needs to be slid back as far as possible. Thus making it impossible to get the third row up. So every time you wanted to put the third row up or down, you had to move the second row to accommodate. No thanks. Also the third row in use, left no storage space in the back. Price was right though.
4. Used Nissan Armada
This of course was Hubby's first choice, which I laughed at. Sorry Hubby. There is now way in hell I could park that thing. I'd be hitting people and things daily. Never mind that the seats are so high up, that getting a car seat in would be a work out. Plus the gas mileage....let's not go there, we'll just say it was out of our price range, nor was it convenient.
5. 2013 Honda Odyssey - We have a winner!
I am the girl that swore she would never get a minivan. I've always said there was no way in hell I'd drive one, and that I'd always have an SUV. But as we get closer to meeting our little one, and hoping we get her some siblings, the idea of getting them in and out of an SUV did not sound appealing to me. Seats are usually higher up, you lose all trunk/storage space in the back with the third row, and most doors are not 90 degrees. We love our weekends away and hope to share our love of the outdoors and hiking with our kids.
We were convinced we wouldn't ever get a minivan, but let me tell you, this thing is so nice! I was afraid it wouldn't get out of it's own way, but that thing can haul. Never mind all the little gadgets that it comes standard with. Cooled compartment for drinks, stow away third row, removable seats including the center seat, leather, heated seats, rear camera, auto doors, built in rear mirror to see the passengers, the list is endless. So overall, this just seemed like the best choice for us, and our hopeful future.
Is it silly to buy a minivan for baby #1, 3 months prior to their arrival? Probably. But at least we can start paying it off now, and have it for when we really need it. And to be honest, we do so many family outings, that having a car that can fit 8, will no doubt come in handy now.
Here she is!